Airport transfers are a critical part of travel planning, as it can significantly impact the overall travel experience. Specialized in making this important part of any journey, pleasant, efficient, and competitive Jayride transfer is setting a global standard.
This article aims to provide an understanding of private transfers, a solution that has revolutionized the way travelers complete their journeys. The focus will be on Jayride private transfers, a market leader and company that has made a significant impact in the private transfer industry.
What is a Private Airport Transfer?
A private transfer is your own private vehicle, offering convenience and comfort, along with a faster journey and flexible pick-up times thus providing a seamless travel experience.
There are various forms of private transfers available to cater to the diverse needs and preferences of travelers. For those who value privacy and comfort, private or luxury cars are available. These options from transfer companies provide a personal and luxurious travel experience, often featuring extra amenities. 
Jayride has three types of private transfers available on Jayride.com: Ride-share, Private Car, and Luxury Vehicles.
Ride-Share
Jayride.com offers transfers through its ride-share partners. This is the most affordable private transfer option.
With a smartphone, customers are able to meet their driver at a designated pickup point which might be a short walk from the terminal.
Private Transfer
If you are traveling with family in a group or on business, you may prefer your own vehicle to go straight to your destination – then a private transfer may be the best option for you. When booking a private transfer with Jayride you meet your driver at a predetermined meeting spot and can pre-book children's seats or extra luggage
Many of Jayride's private transfer providers also offer a meet and greet service, so be sure to double-check at the time of booking and look out for the green 'Meet and Greet' icon.
Luxury Vehicles
Jayride transport providers offer Economy class, Business class, and Luxury class vehicles.
If you are looking for an executive business or luxury transfer options or that extra special arrival, Jayride can provide the luxe transfer option for you. Great for honeymooners, CEOs, business travelers, or any special occasion regarding a luxury car.
There is a detailed list of vehicles available to suit every traveler on the Jayride website.
Your booked transport company cannot guarantee any requests for specific vehicle models or colors as the vehicle provided is subject to availability.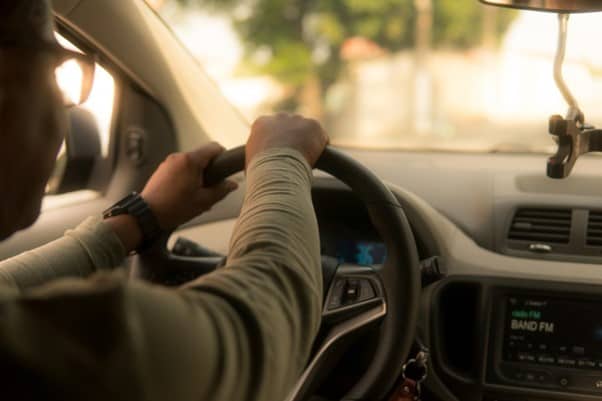 Understanding Jayride
Jayride is a global platform that has revolutionized the way travelers book airport transfers. The company operates on a global scale, partnering with various transport companies to offer a wide range of transportation service options to suit all travelers.
Jayride's mission is to make travel easy, reliable, and accessible for everyone. They provide an online booking platform where travelers can quickly and easily compare prices, schedules, and services from hundreds of transport companies worldwide. This allows travelers to find the best private transfer option.
The Jayride website and booking process is extremely user-friendly. Travelers enter their pick-up and drop-off locations, choose their preferred type of transfer, and book their rides in just a few clicks. This eliminates the stress of finding reliable transportation upon arrival, especially in a foreign country where language barriers can pose a challenge.
The platform also provides detailed information about each transport provider, including their services, customer reviews, and there is a guaranteed cancellation and refund policy if plans change (as long as this takes place at least 48 hours before traveling).
Jayride stands out from other airport transfer services in terms of customer service. There is a dedicated customer support team available 24/7 to assist travelers with their bookings. This commitment to customer satisfaction has earned Jayride a high customer rating and positive online reviews.
The Concept of Airport Transfers
Airport Transfers play a crucial role in the travel industry, providing a reliable and convenient transportation solution for travelers making the first and last mile of their trip as seamless as possible.
Companies such as Jayride provide a platform where travelers can compare different transport options, view prices, and book their preferred service in advance. This eliminates the stress of finding reliable transportation upon arrival.
Airport transfers also offer a level of comfort and convenience that traditional taxis often cannot match. They provide door-to-door service, meaning passengers are picked up from their specified location and dropped off at their destination, which is beneficial for those with extra luggage.
The Benefits of Private Transfers
Private transfers have become increasingly popular in recent years and for good reason. They offer a host of benefits that make them an attractive option for travelers.
One of the most significant advantages is that of their convenience. Unlike public transportation, which often involves navigating complex routes and schedules, private transfers provide a door-to-door service. This means you will be picked up directly from your location and dropped off at your destination by your transfer company.
Another key benefit of transfer services is their reliability. When you book a private transfer, you can rest assured that your vehicle will arrive on time and take you to your destination according to your schedule.
Finally, private transfers, bookable through Jayride, often provide a more personalized experience. Drivers are professional and courteous, often providing local insights and recommendations that you would not get with a standard taxi company.
The Benefits of Jayride Private Transfers
Choosing Jayride for your private transfers comes with a host of additional benefits. The company's global reach means that you can book transfers at over 1,600 airports worldwide, providing a consistent and reliable service no matter where you are traveling.
One of the standout features of Jayride is its user-friendly platform. The website is designed to make the booking process as simple as possible. You can easily compare prices, schedules, and services from a variety of transport providers, allowing you to find the best option for your needs.
Jayride also prides itself on its commitment to customer satisfaction. The company has a dedicated customer support team that is available 24/7 to assist with bookings and answer any questions. This high level of service is reflected in over 4,000 positive Jayride reviews and star ratings.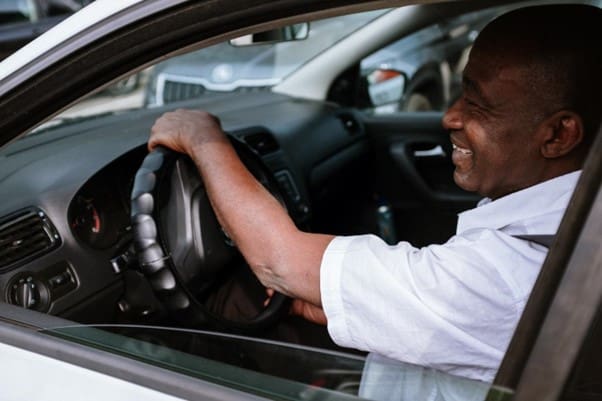 In the realm of travel, the journey is just as important as the destination. This is where private transfers, and more specifically, Jayride's private transfers, come into play.
Offering a seamless, comfortable, and reliable transportation solution, Jayride has established itself as a trusted name in the industry.
In a world where travel can often be stressful and unpredictable, Jayride offers a solution that brings peace of mind. With its wide range of transfer options, user-friendly platform, and commitment to customer satisfaction, Jayride has proven itself to be a reliable and convenient option for global airport transfers as soon as you receive that booking confirmation.
So, whether you are a seasoned traveler or planning your first trip, consider Jayride for your private transfer needs. It is a choice that could make your journey more enjoyable, comfortable, and stress-free. For more real passenger reviews (Jayride reviews) of how easy booking it is of airport pickups and private transfers please visit Jayride reviews.